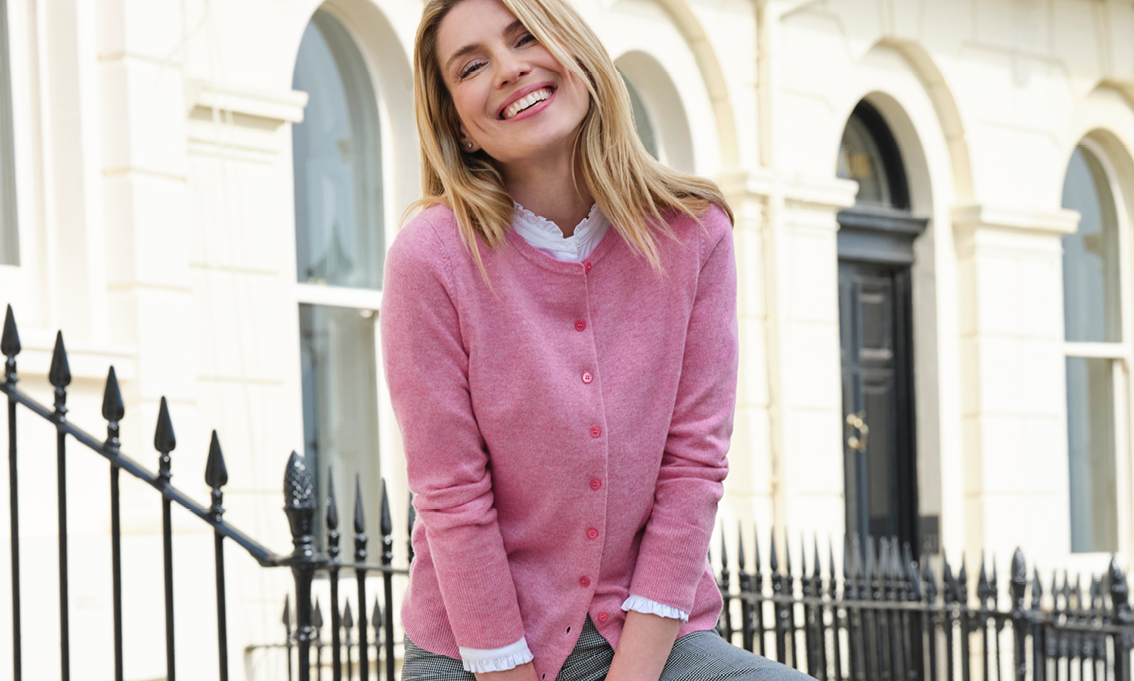 ONE OF THE CREW
Easy and effortless our crew neck
cardigan is crafted in the softest
cashmere. In a kaleidoscope of pretty
colours, feel good and look even
better in a life style that never dates.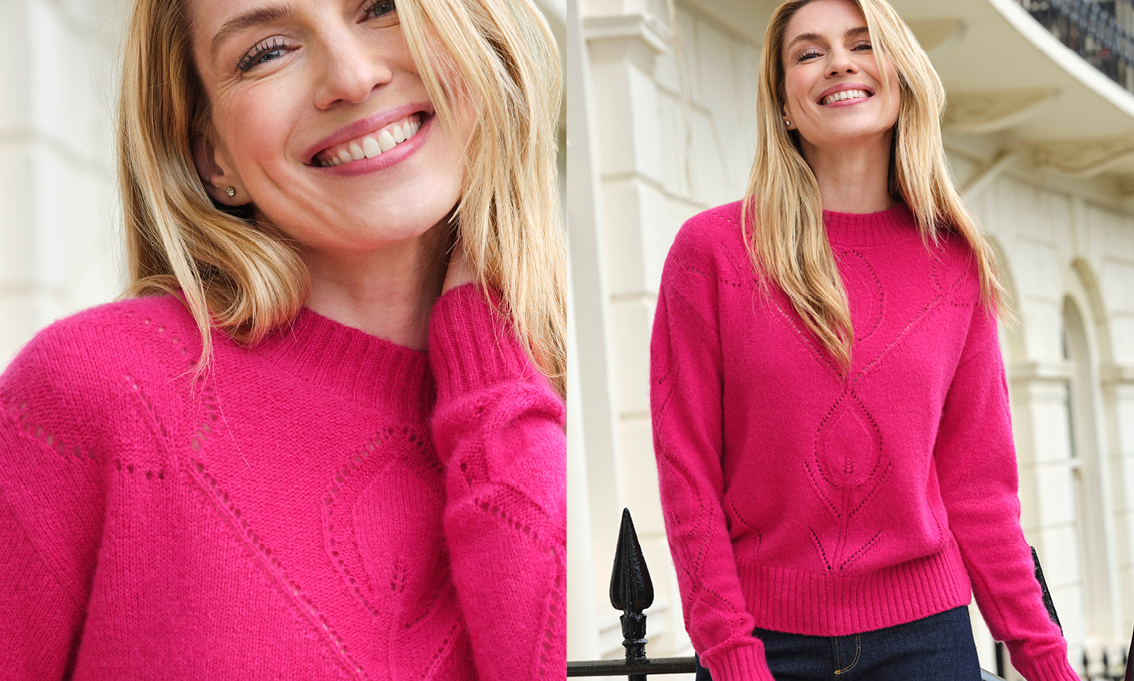 CATCH-A-CLOUD CASHMERE
Wrap yourself in a pop of pink.
This lofty open knit cashmere is
sublimely soft and light . Perfect for
relaxed layering.